DEC-500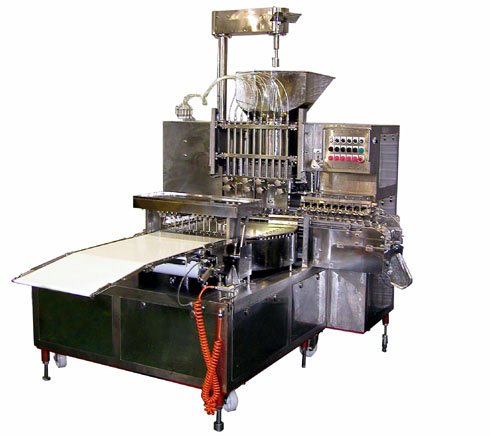 The shaomai machine (Model : DIM-500) consists of the dough pastry machine, the forming machine, and the tray-packing machine, and automates a series of processes such as pastry wrapper making, filling, forming into shape, packing into tray, and delivery on conveyer. Firstly, put the kneaded-dough and stuffing into the dough hopper and stuffing hopper, respectively. After that, the shaomai (shumai) machine makes square dough wrapper, fills the stuffing on the turntable, forms the beautiful and high-quality Shaomai, then puts shaomai into tray, and finally delivers the packed shaomai on the conveyer.

Feature:

1) Shaomai weight is consistent.
2) Shape is beautiful.
3) Stuffing is little kneaded.
4) Operation is quiet.
5) Washable with water.
Specifications

Production capacity: 30,000 Pcs/Hr(10Lanes Type)
Product weight: Max.20g
Machine dimension(W x L x H): 3,080 x 2,920 x 2,245 mm
Power requirement: 8.4 KW