SX-60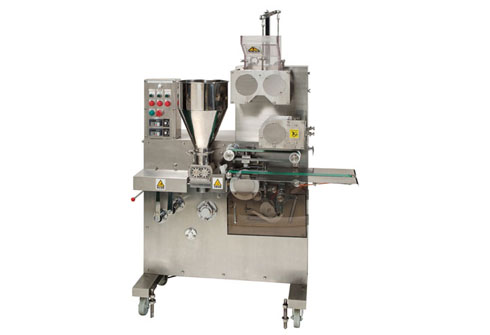 The shaomai machine (Model:SX-60) fully automates a series of processes such as pastry wrapper making, filling, forming into Shaomai shape, and delivery to conveyer.
Putting the kneaded-dough and stuffing into the dough hopper and stuffing hopper, respectively, the shaomai (Su-mai) machine makes square pastry wrapper, fills the stuffing on the wrapper, forms the beautiful and high-quality Shaomai, and finally delivers shaomai on the conveyer.

Feature:

1) Price is reasonable get.
2) Operation is Easy.
3) Pastry goes to cutter automatically.
Specifications

Machine dimension(W x L x H): 1,400x740x1,870mm
Electricity:3P/380V/1Kw
Production capacity: 3,000-3,600Pcs/Hr
Product weight: Max.35g
Product pastry:Max.85x85mm
Product diameter:Max.40mm