HSR-100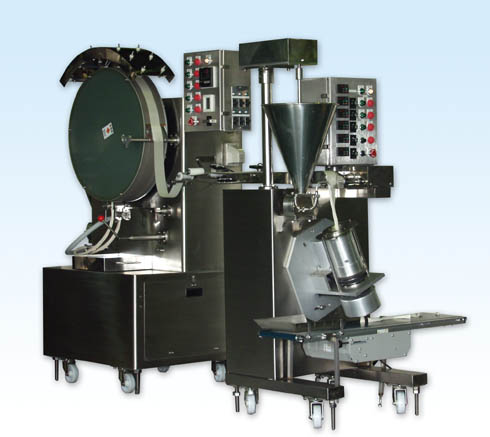 The stick spring roll machine is able to produce the stick /cigar spring roll. The pastry made by the spring roll pastry machine (HT-30S) is continuously fed into the molding drum where the pastry is spirally rolled. At the same time, the stuffing is filled into the spiraled pastry tube. Finally the spiraled tube is cut into the pre-determined length. The cutting length is adjustable. These pieces are called stick spring rolls.
Specifications

Product length: Adjustable in the range of 30-180 mm by change of cutter speed.
Production capacity:
Length=30 mm; 12,000 pcs/Hr.
Length=60 mm; 6,000 pcs / Hr.
Length=120 mm; 3,000 pcs / Hr.
Length=180 mm; 2,000 pcs / Hr.
Products diameter: Select one diameter between10 mm – 20 mm dia.
Note: Change of diameter is conducted by change of the molding drum unit.