V4-Artisan Bread Line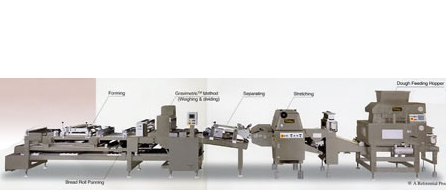 Automated production line of Artisan bread.



V4 Artisan Bread Line with the "Stress Free® System", formes bread without damaging dough. Therefore there is no need dough recovering process by overhead proofer. Since no mechanical force is applied to the dough, natural and high-quality breads can be created without chemical additives.
Product example to be produced




▲Baguette ál'Ancienne

▲Raisin Bread

▲Sour Boule

▲Italian Flat Bread
Features

The handmade bread that has been succeeded from generation to generation can be produced automatically. The line forms different sizes, such as "Long Breads", "Flat Breads" and "Round Breads", and then automatically pans onto trays.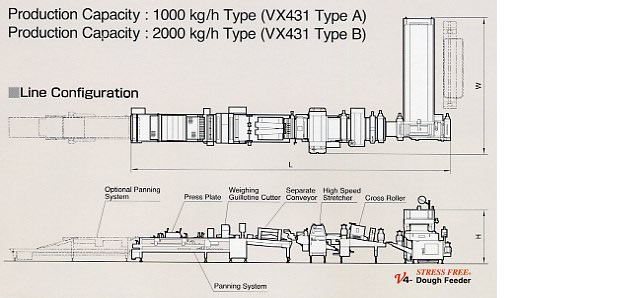 Production Capacity

1000 to 2000 kg/H