V4 Dough Feeder VX431 & VX432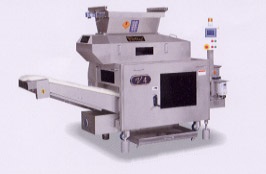 Continuously feeds a consistent dough sheet without sacrificing dough quality.
* Labor-free dough supply production for various types of bread.
* Stress Free dough sheet can be constantly fed, even extremely delicate, well fermented or moderately hard dough.
Features

Discover this compact main body that takes minimal space.
Transform your existing manual dough feeding AD Line, EZ Table or HM Line into completely automated, labor free production lines by connecting the V4 Dough Feeder.
Produce hand-made quality bread, pastries and natural yeast bread with NO additives by applying Rheon's Stress Free dough processing system.
Forms dough blocks into a consistent dough sheet with the exact required output and transfers it to the next line.
(Possible to connect to Rheon's diverse Sheet Making Lines.)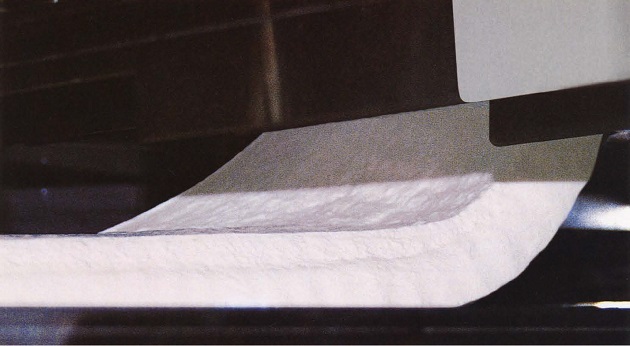 Since no mechanical pressure is applied to the dough, the structure of the dough remains completely undamaged.
Absolutely no pressure is applied to the dough making the temperature constant, so no chemicals such as "yeast food" and "emulsifier" are needed to produce hand-made quality bread.
Since the V4 Dough Feeder causes no damages to the dough, no additives are required to produce products of the highest quality.
(Experience no formula limitations with automated production)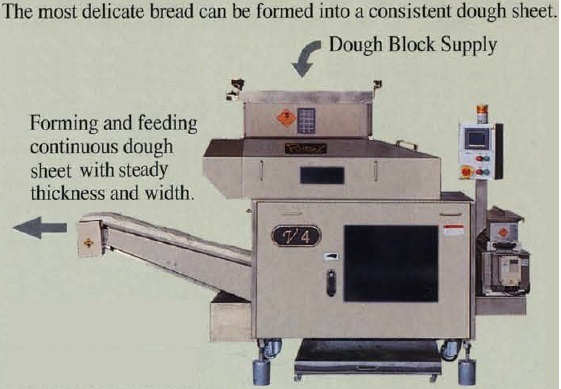 Handles all types of dough, even dough with solid materials such as raisins or nuts can be fed without misshaping the original shape.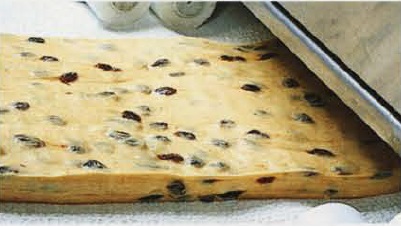 There is no need for an Overhead Proofer or Intermediate Proofing since the V4 dough feeder produces damage-free dough. The flexible V4 Dough Feeder can be applied to all methods of dough fermentation (sponge or straight methods), and also handles sticky dough with high water absorption.
Products shown below are only a few examples of many.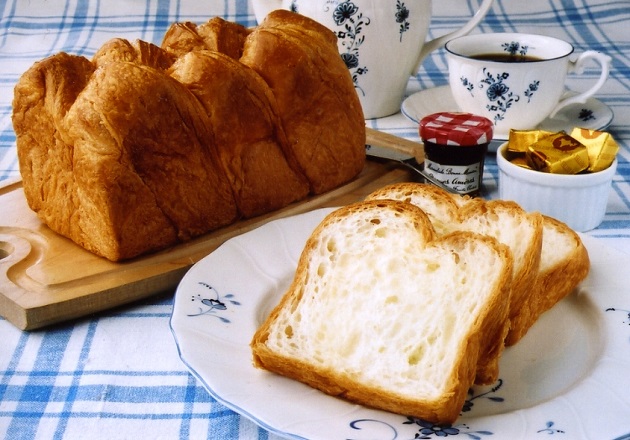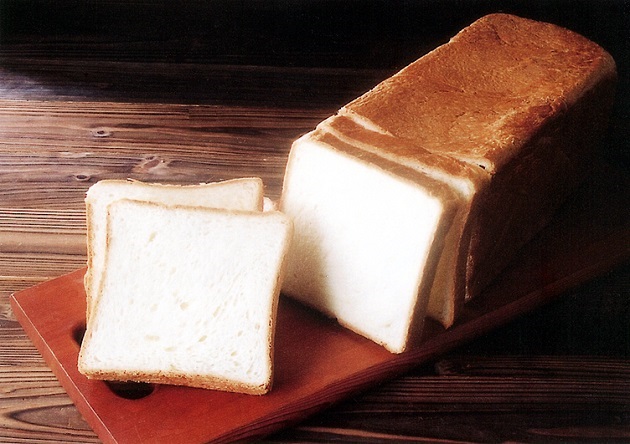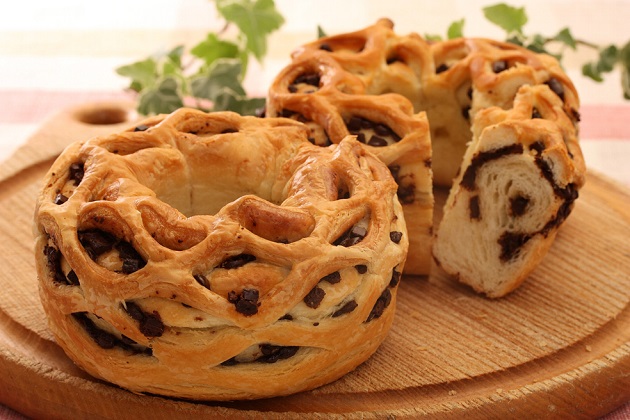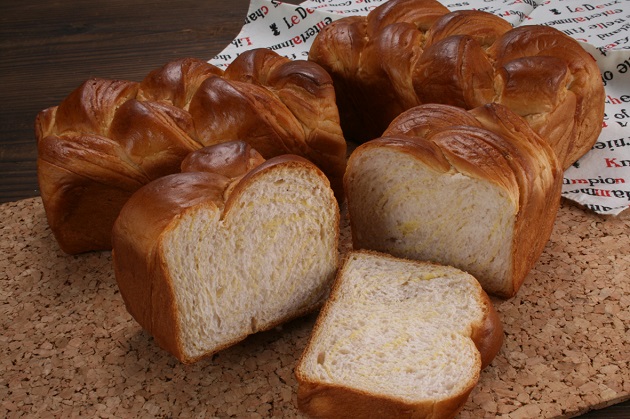 Capacity and Specifications

Model

VX431

VX432-A

VX432-B

Output Capacity

300kg – 1000kg/h

300kg – 1000kg/h

700kg – 2000kg/h

Extruding Dough Width

150mm / 200mm / 250mm






Choose from three dough feeding width

300mm / 350mm






Choose from two dough feeding width

300mm / 350mm






Choose from two dough feeding width

Hopper Capacity

70LITERS

80LITERS

80LITERS
The dough feeding width will vary slightly according to the dough conditions and characteristics.
Add the Cross Roller onto the V4 Dough Feeder or onto the following line to further expand the width of the dough.
Please feel free to contact us about output requirements for 2tons/hr and over.