V4-S.F.D. with Cross Roller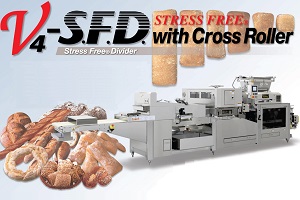 Broadens and improves the efficiency of bread production.
The V4 S.F.D with Cross Roller produces premium breads such as Italian Flat Bread or Eckige Brötchen.
Features

Forming Process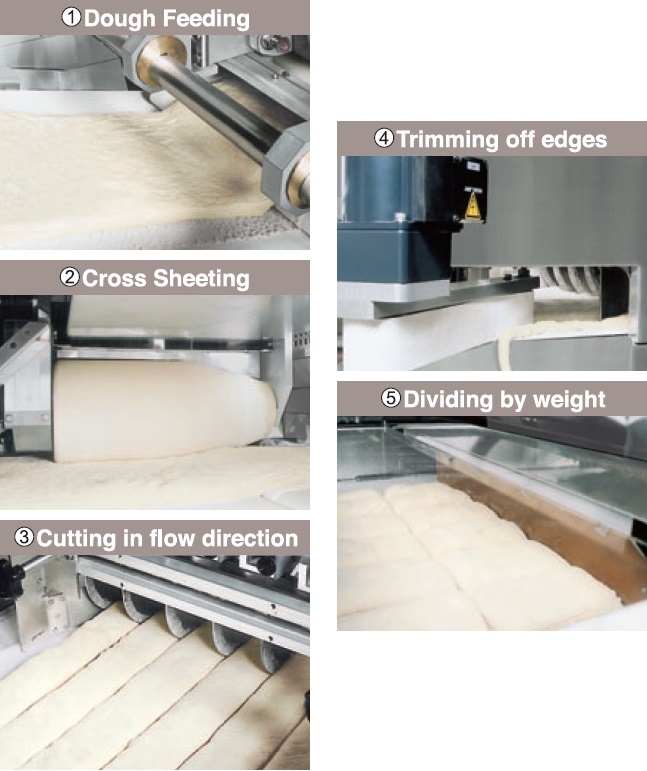 No chemical additives are necessary since there is no damage to the dough.
The V4 S.F.D with Cross Roller processes well-fermented gassy dough and divides it into portions of the exact desired weight.
The Cross Roller adjusts the dough width and thickness. (Maximum applicable dough width: 350mm)

Dimensions


Separate Conveyor (Optional)

The Circular Cutter cuts the dough (even sticky dough) into two or three rows, then it separates the rows across the belt to connect to a make-up conveyor and/or panning system.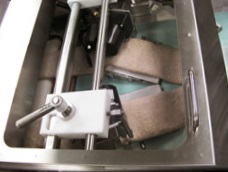 Specifications

| Machine Code | VX122 |
| --- | --- |
| Output Capacity | 800kg/h |
| Output Dough Width | 200mm (V4 mechanical width) |
| Output Dough Thickness | 20 – 35mm (before Cross Roller) |
| Hopper Capacity | 80L |
| Belt Speed | 1.0 – 4.0m/min. |
*** The output dough thickness and width may vary according to dough condition and characteristics.