V4 Universal Baguette Line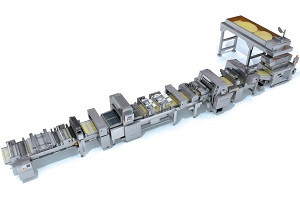 Baguette & Variety Bread Production Line

High Performance!
Versatile!
Produce high-quality baguettes on this line!
Features

Choose from four different baguette forming techniques – Standard Baguette method, the Side Winder method, the Diagonal Cut method and the Pointed Ends Baguette A l' Ancienne forming method.
Additionally, Flat Breads and Square Breads can be easily produced on this line.

Rheon's patented technology has successfully achieved accurate weight portioning without damaging the dough using the combination of our Stress Free(R) System and the Gravimetric(R) Method. There is no comparison to other methods.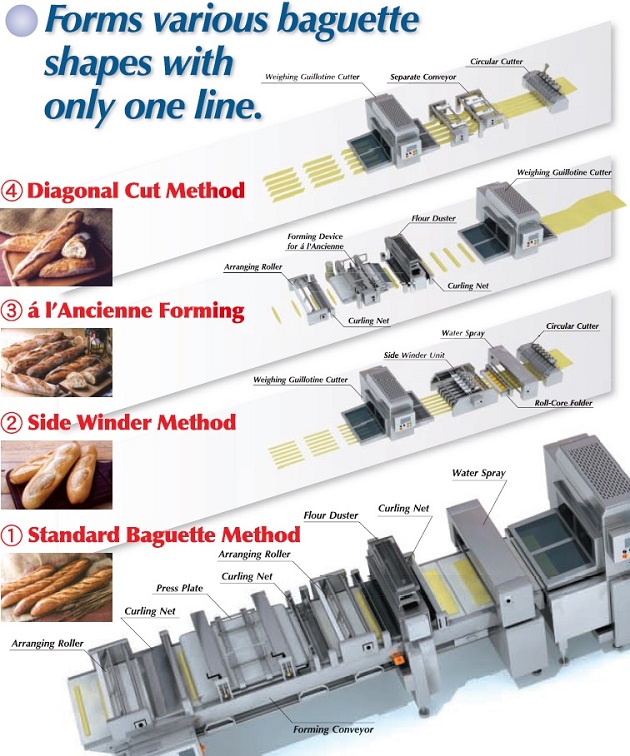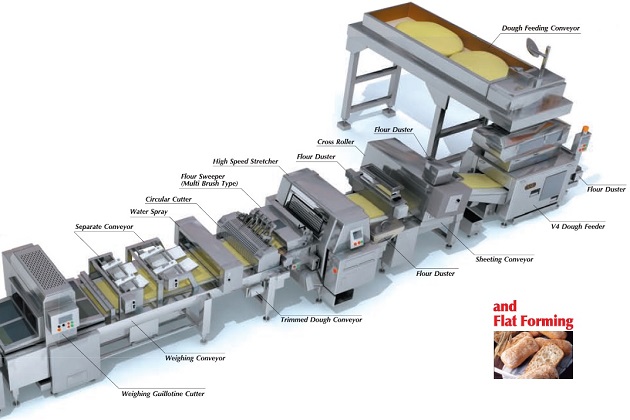 Specifications

| | |
| --- | --- |
| Production Capacity | 1500kg/h Max |
| Length / Height | 14m / 1.9m |