Cookie Slicer GK408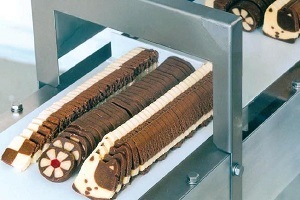 Cut accurately and beautifully.
The frozen products(Cookies, Palmiers, etc..) are cut accurately and beautifully by this device.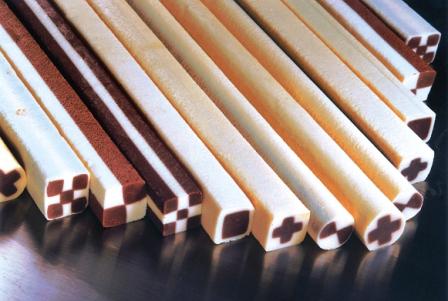 Features

After freezing the stick of product made by Encrusting Machines, MM Line, or HM Line, it can be set on this Cookie Slicer in frozen state.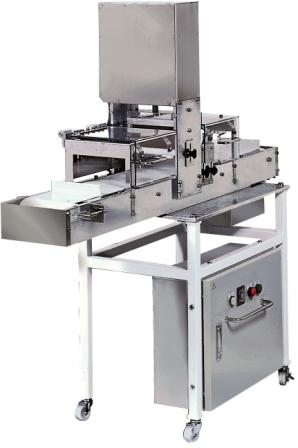 It saves much time and labor, and brings efficiency.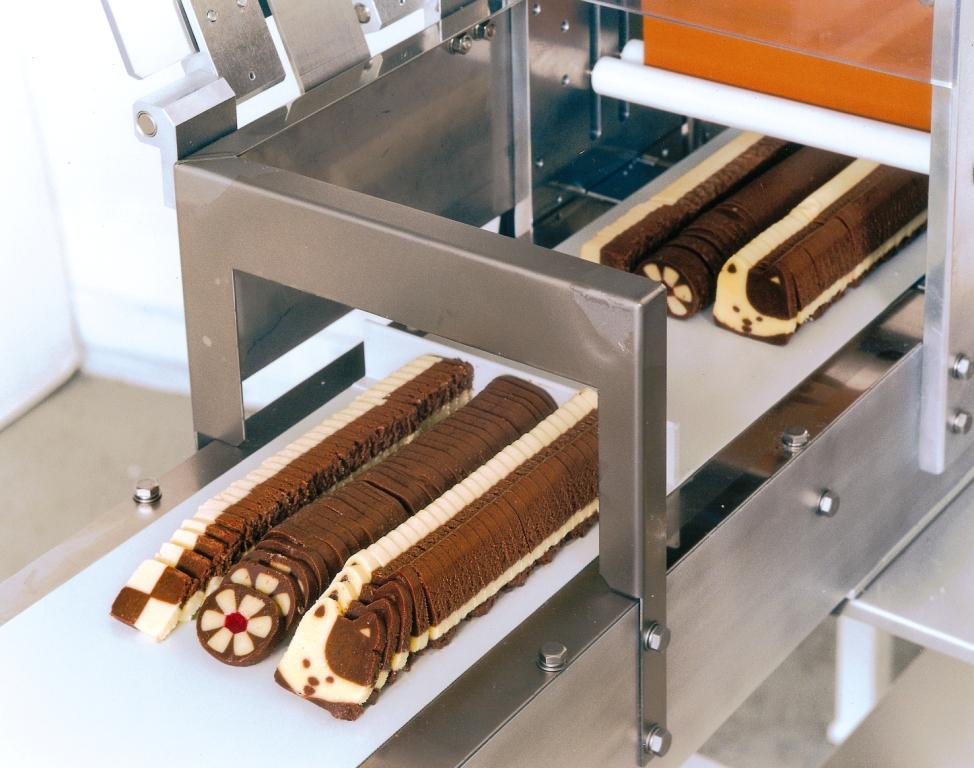 For instance, when Cookie Slicer cuts at once 4 stick of Ice Box Cookies which are 30 mm square each into 5 mm in thickness(50Hz), the production is about 5000 pieces per hour.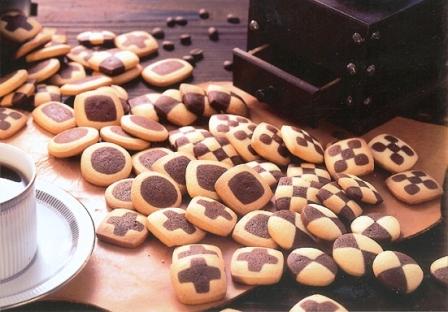 The cut length is adjustable by setting the timer. And it cuts the products accurately as specified. A range of cut length is free. The minimum is 2 mm.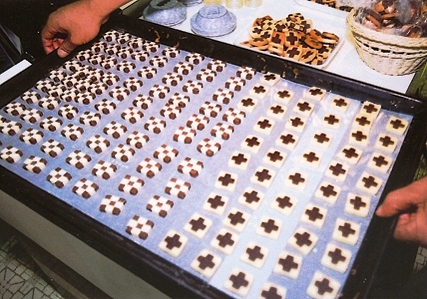 Specifications

Model Code
GK408
Belt Speed
589mm/min.(50Hz)
707mm/min.(60Hz)