CORNUCOPIA® KN171 – Confectionery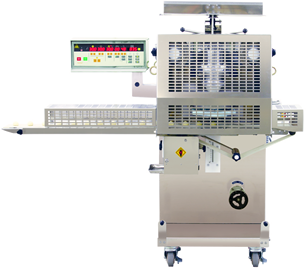 Encrusting Machine for confectionery

The new CORNUCOPIA® KN171 was designed to specialize in confectionery.
Product example to be produced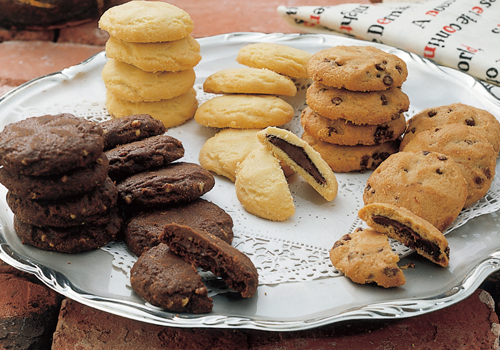 ▲Filled cookie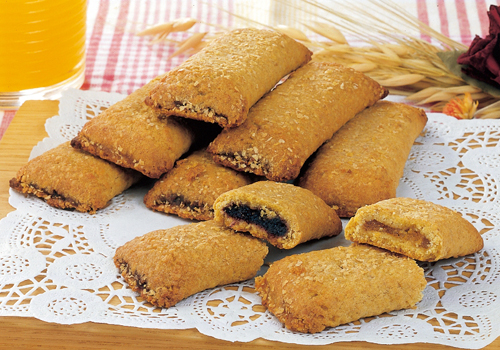 ▲Cookie bar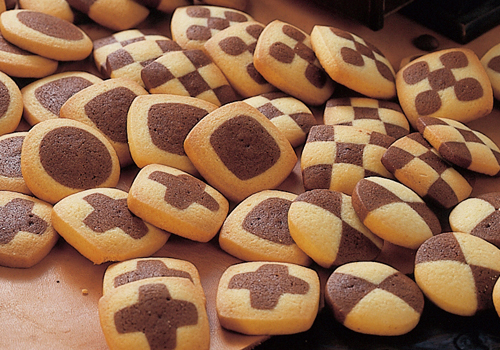 ▲Mozaic cookie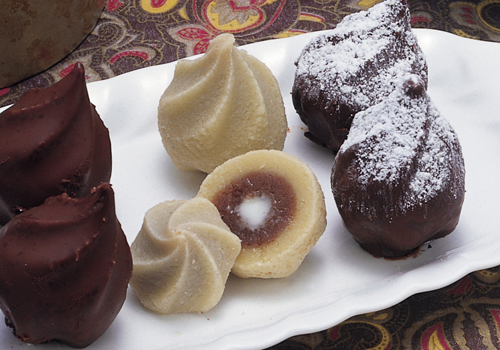 ▲Marzipan product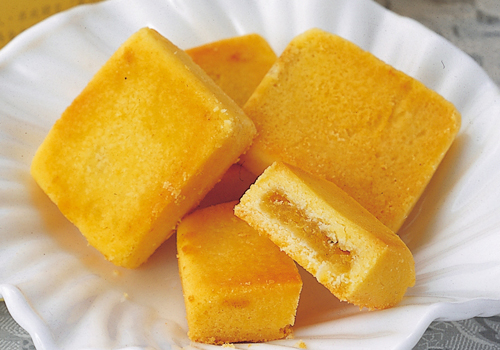 ▲Pinapple cake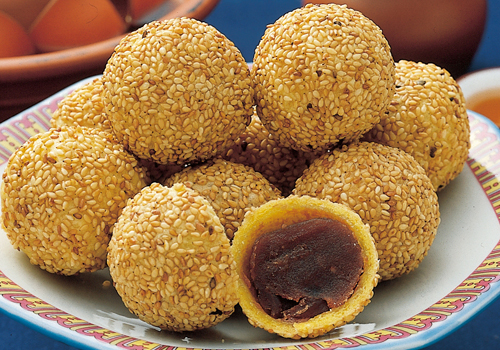 ▲Sesame ball
Features

Belt up/down motion synchronizing with the encruster
Detachable encrusting housing
Mix type shutter parallel up/down motion


Flexible product weight, filling/dough ratio and length

The KN-171 can produce food products within a weight range between 10 to 90 g. Moreover the fully adjustable encrusting ratio from 1:0 to 0:1 allows for an individual rate of dough thickness and filling volume. The length of the end product is variable, as well.
Weight Range (10~90 g)
Ratio Range (1:0~0:1)
Length Range (unlimited)

Double Filling Product

Using the optional double filling feeder, the Cornucopia KN-171 can add a second filling to the product, allowing to produce delicious foods with an outer dough casing and two separate fillings inside.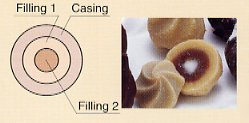 Additional Options Broaden the Range of Products Possible

With other optional add-on devices, the KN-171 can be individually adjusted to specific demands. Please contact us to learn more about the unlimited possibilities to broaden the range of food production.

Capacity

Output

1200 to max. 6000pc/h

(differs according to product weight)

Product Weight Range

(spherical)

10 to 90g

Product Length(cylindrical)

no limitation

Extruding Capacity

max. 180kg/h








Specifications

| | |
| --- | --- |
| Length | 874mm |
| Width | 1516mm |
| Height | 1380mm |
| Weight | 270kg |
| Electrical Capacity | 0.89kW |
| Hopper Capacity | 15L |