CORNUCOPIA® KN500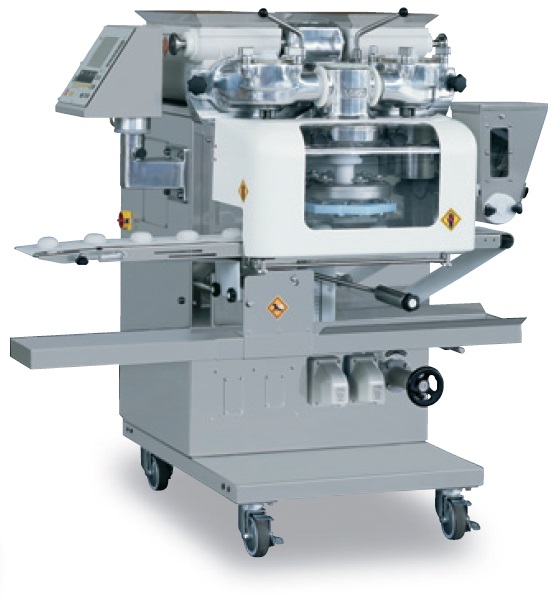 A High Performing, Compact, State-of-the-art Encrusting Machine

The CORNUCOPIA® KN500 never damages the dough nor ingredients so high quality products can be easily produced.
Features

The newly developed Feeding System ensures no damage to the dough and ingredients.
Furthermore, the encrusting function adapts to each product to create your perfect product.
The KN500 can produce a variety of product such as traditional ethnic foods and by adding optional devices, an endless amount of new products can be produced.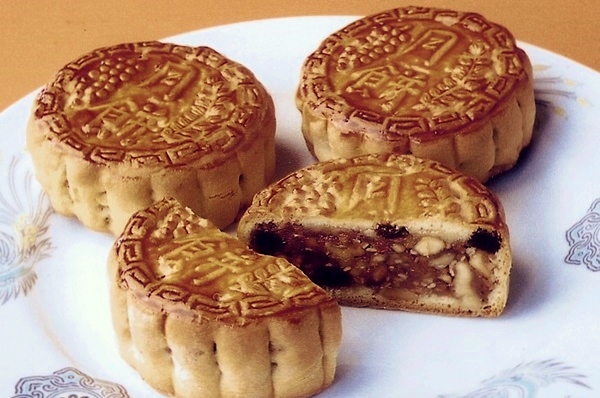 Operation Panel

Up to 100 product data can be memorized in the 'easy to see, easy to use' color touch panel. Product data will appear on the screen by simply entering the product number.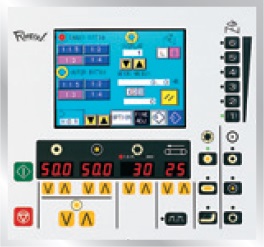 Washable

The KN500 has less number of parts so dismantling is very easy to do. This is a highly hygienic machine and can be washed easily with water.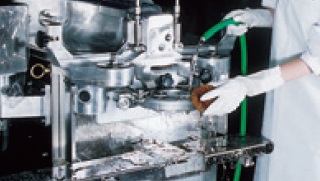 Specifications

| | |
| --- | --- |
| Product Weight Range | 10 – 250g |
| Output | 10 – 60pcs/min |
| Belt Speed | 2.0 – 35m/min. |
| Product Length | 0 – 500mm(Intermittent Encrusting) |
| Extruding Capacity | 360kg/H(Max.) |
| Hopper Capacity | 13LITERS |