CORNUCOPIA® WN066 – For Stiff Elastic Dough.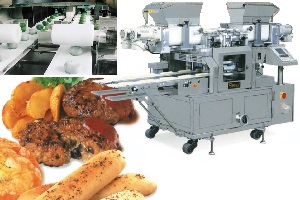 The optimal Machine for Stiff Elastic dough.

The Double Lane Cornucopia® WN066 can produce stiff dough products such as bread or Pretzels continuously and uniformly.
Features

Very versatile for wide variety of applications like confectioneries or savory products.
With lots of features that, insure the highest quality, the machine is capable or producing value added products with high productivity.
Bread Stick

"Stiff elastic dough" or "Long stick shape" products can be easily and uniformly produced.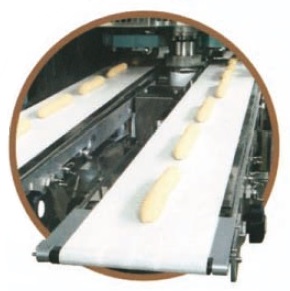 Product Weight, Filling / Dough Ratio and Length are Flexible.

Product weight, filling to dough ratio and length of bar shape products can be easily changed.
In addition, with high portioning accuracy, the uniform production is achieved.


Adapted "Easy to see Easy to use" color touch panel.

Furthermore, the built-in Product Memory Unit(P.M.U.) stores and recalls the production parameters.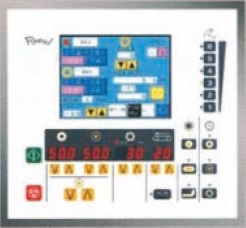 Washable with running water.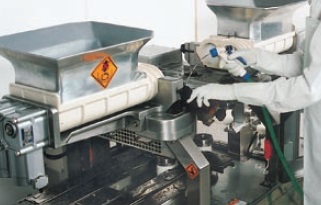 Specifications

Product Weight Range

10 – 250g

Product Length

Max. 500mm(intermittent Encrusting)

Output(A-type)

Spherical Max. 120pcs./min.

Bar Shape Max. 80pcs./min.

Output(B-type)

Spherical Max. 200pcs./min.

Bar Shape Max. 40pcs./min.

Extruding Capacity

IN : Max. 360kg/h






OUT : Max. 360kg/h

Belt Speed

0 – 40m/min.
*Limited production speed may be required for product quality on certain products.
*In case of using Conveyor Up / Down function, it may limit the production speed.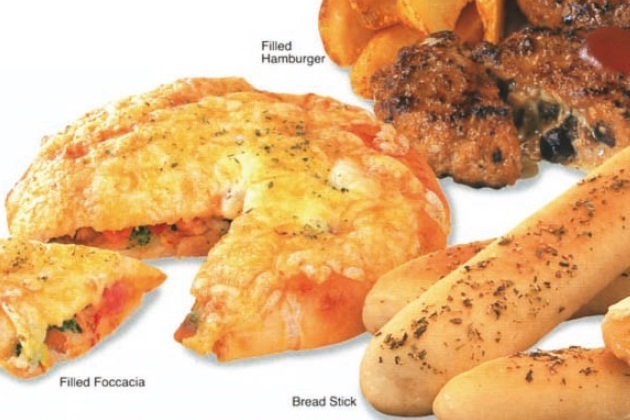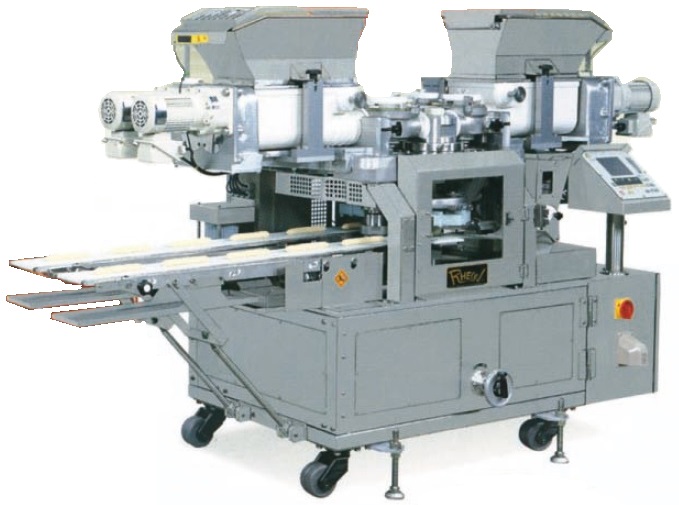 Multiple WN066s High Output Production Line can be set up for your production needs.