Petit Robo KN001 – Table top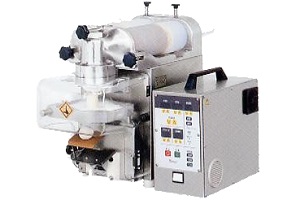 Versatile table top encrusting machine.
Petit Robo expresses store's "originality" and product's "creativeness".
Features

1) Suitable for production of small quantities and wide varieties.
2) With its compact body, fresh products can be served anytime in your shop.
3) Weight and Encrusting Ratio are changeable as required.
4) Each cylinder containing inner filling and outer casing is easily changeable for next production. Besides, cleaning is also quite easy. (Filling and casing material can be filled in cylinders and stored in refrigerator.)
5) Material can be exchanged simply by changing the cylinder.
6) Production parameters can be easily recalled by the product code. (Product Memory Unit)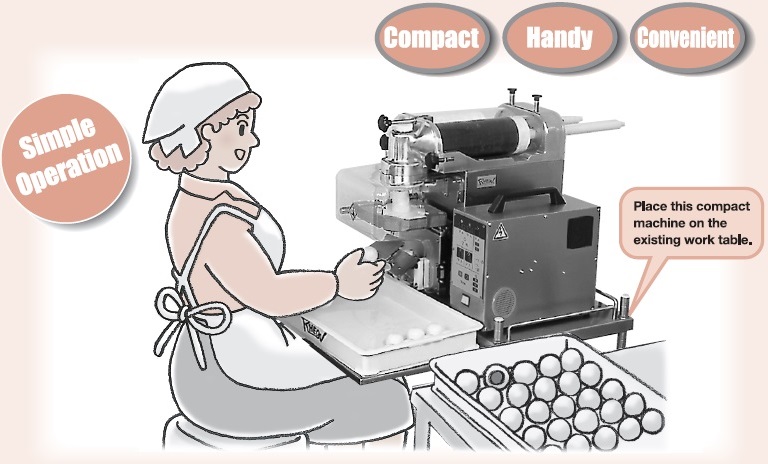 Specifications

| Model Code | KN001 |
| --- | --- |
| Product Weight Range | 20 – 120g |
| Output | 10 – 20pc/min. |
| Cylinder Volume | 2.5LITERS |