Smart Stamper – Built-in Flour Covering Function.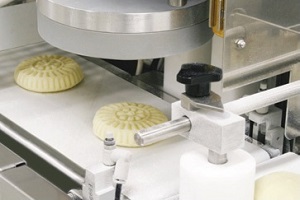 New Stamping Machine with built-in Flour Covering Function.

A wide variety of press molded baked-confectionery products such as "Maamoul", middle eastern confectionery, can be made automatically by connecting this new Smart Stamper to Rheon Cornucopia® Encrusting Machine.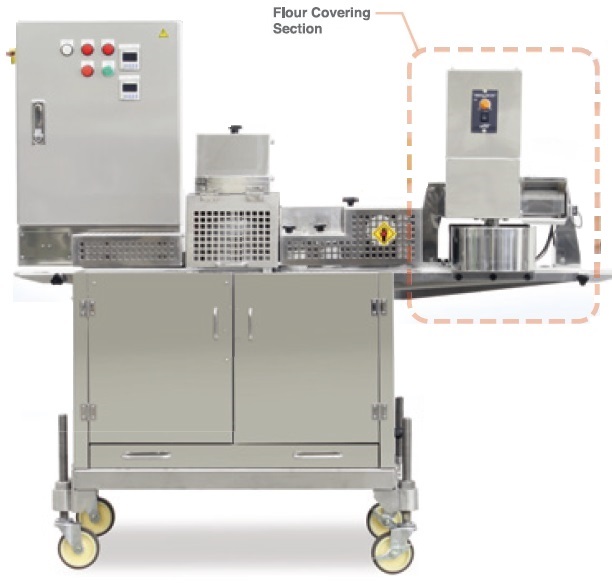 Features

Products made by Cornucopia® are covered with flour at the flour covering section, then press molded at the stamping section into desired original molding patterns and shapes.

Stamping and Shaping Section

The machine uses a sensor to recognize the product, which in turn activates the stamping mold. Therefore, even if the product pitch is varied, accurately positioned stamping and shaping can be created.
The stamping mold(forming section) can be changed based on the shape of products.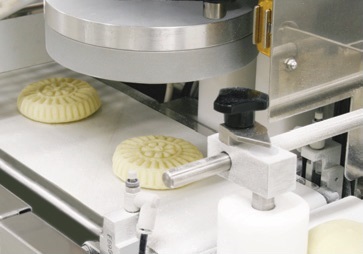 Flour Covering Section

For some products, we may recommend other type of Stamping Machine, which requires separate "Dusting Flour Covering Device". Please contact Rheon for your products.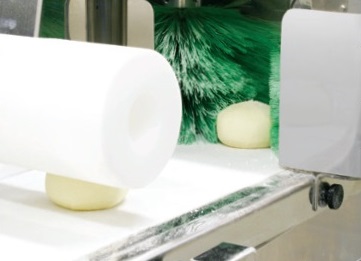 Specifications

| | |
| --- | --- |
| Production Capacity | 3000pcs./h (Max.) |