Turn Table CU100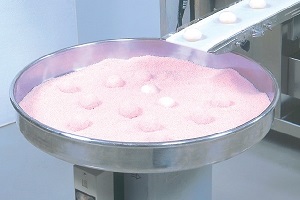 Use this Turn Table to extend your product range.
Poppy seeds, sesame seeds, bread crumb, cinnamon, cocoa, etc. can be used as coating material.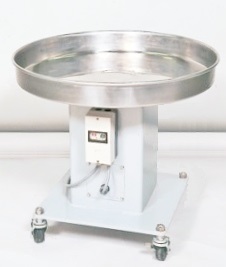 Features

This device has a rimmed rotary table, which provides coating around the products.
It remains hygienic and rationalizes the production process, since the products made with the Flourless Encruster are supplied on the Turn Table directly.
The rotateion speed of the Turn Table is 3 – 3.5rpm.
This device can also be used to store products temporary by setting it after the outfeed conveyor.